Methods
Schema of our API

Order of methods
In order to ease your way into our system, we have drawn-up the flow of methods for most used actions:
Book a ticket
Get event information including tickettype information
The flow-diagrams exist purely to aid you in you on your journey. Within the order certain methods can be called at any time or be swapped around, in such cases the corresponding methods will have a different colour. In such cases the order of methods has been ordered by the flow of the process or by logical order.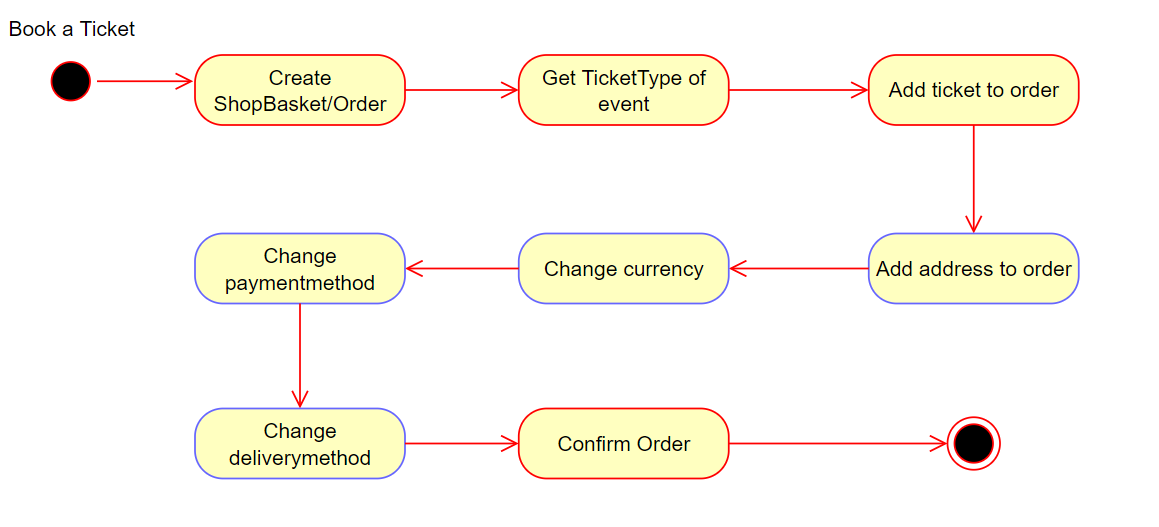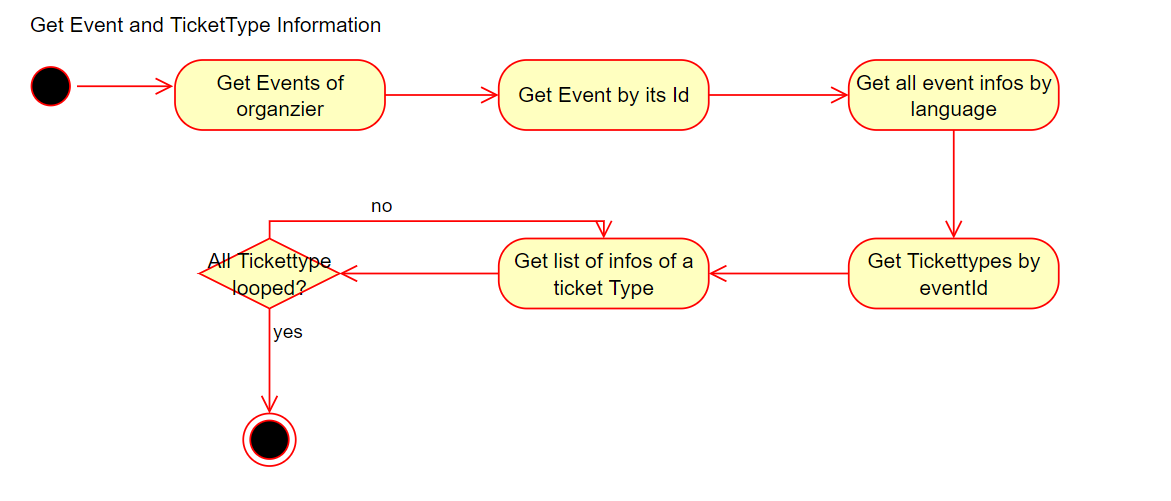 All methods
Besides the mentioned methods above we also have a lot more usable methods which might satisfy your need. All the methods can be found on the link below.
Simply select the theme of methods and look for yourself if you can find the needed method you are looking for. All the needed information for the correct implementation of the method can be found in the corresponding method, in case there is no further information do contact us and we can fix it.


All usable methods are displayed here: https://api.ticketino.com